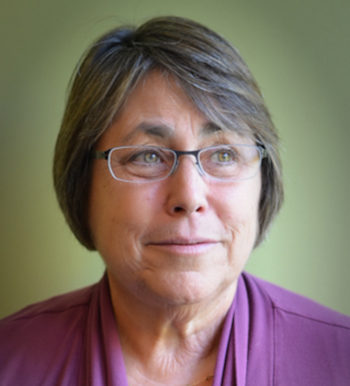 Martha Kanter
Executive Director, College Promise Campaign and Senior Fellow, New York University
Delivering the College Promise for Our Nation's 21st Century Students
Dr. Martha Kanter leads the College Promise Campaign's, a national initiative to increase college access, affordability and completion in American higher education, starting with America's community colleges. She is also a Senior Fellow at New York University's Steinhardt Institute for Higher Education Policy, specializing in policy efforts to identify evidence-based education interventions, financing models and behavioral incentives at the local, state and national levels to raise America's high school and college graduation rates in two and four-year colleges and universities. Her academic interests include: The Confluence of Access, Equity and Excellence; The Intersection of Policy and Politics in American Higher Education; and The Contributions of America's Community Colleges to the Nation's Social Fabric, Civic Future and Economy.
In 2009, President Barack Obama nominated Dr. Kanter to serve as the U.S. Under Secretary of Education, with oversight responsibility for all federal postsecondary statutory, regulatory and administrative policies and programs for the U.S. Department of Education, including the $175B annual federal student aid programs, higher education, adult education, career-technical education, international education and 6 White House Initiatives. From 2009-2013, Dr. Kanter and her team took bold steps to increase college access, affordability, quality and completion to implement President Obama's goal to have the best educated, most competitive workforce in the world by 2020. She oversaw the successful implementation of the Direct Student Loan program that resulted in a 50-percent increase in college enrollment, growing from 6 to more than 9 million students today who are Pell Grant recipients. Previously, Dr. Kanter served as President of De Anza College and then Chancellor of the Foothill-De Anza Community College District for sixteen years. She began her career as an alternative high school teacher and began teaching at San Jose City College in 1977. From there, she became a community college dean, vice president, and vice chancellor for policy and research of the California Community Colleges. She holds a B.A. degree in Sociology from Brandeis University, a M.Ed. from Harvard University and an Ed.D. from the University of San Francisco.
Dr. Kanter serves as a trustee on the non-profit boards of ETS, the Woodrow Wilson Scholarship Foundation, Prosperity Now, Excelencia in Education, the Scholar Rescue Committee, the American Association of Colleges and Universities, California State Dominquez Hills Foundation, and the American College of Greece.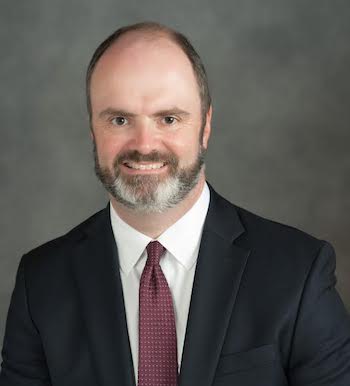 Matthew Reed
Vice President for Learning, Brookdale Community College & Author, Inside Higher Ed, Confessions of a Community College Dean
If It's Such a Good Idea, Why Didn't We Think of It? Statistics and Innovation on Campus.
Dr. Matthew Reed is an experienced senior-level community college administrator with a national profile in higher education. He is currently the Vice President for Learning (chief academic officer) at Brookdale Community College, and is the author of the widely-read IHE column "Confessions of a Community College Dean." At Brookdale he has initiated the University Partnerships program, fostered the creation of five Early College High School programs, and reduced online achievement gaps. Prior to Brookdale he was the CAO at Holyoke Community College. On his watch, HCC was recognized by the Aspen Institute as one of six community colleges across the country with exemplary transfer relationships with public flagship universities. At HCC he directed a Title III grant that resulted in five consecutive years of improved course completion rates and one of the highest community college graduation rates in the state.
He was selected to the inaugural class of Aspen Institute Presidential Fellows, finishing as the sole representative from New Jersey. He has been a keynote speaker at NACCE, the Chair Academy, the New England Transfer Association, and the New Jersey Council of Community Colleges Best Practices conference. His book, Confessions of a Community College Administrator (Jossey-Bass, 2013), has been taught in educational leadership doctoral programs.
He has worked on accreditation self-studies for the HLC, Middle States, and NEASC, and has done multiple site visits for NEASC. He has taught at DeVry, Rutgers University, Kean University, and the County College of Morris. He received a B.A. in political science from Williams College, and a Ph.D. in political science from Rutgers University.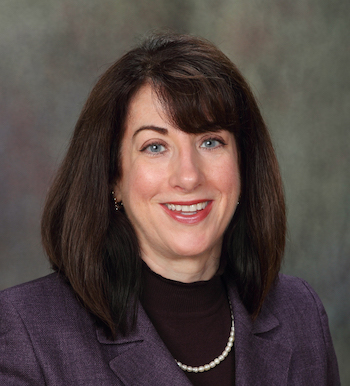 Tuesday Stanley
President, Westmoreland County Community College
Data, the Good Four-Letter Word! Using Data to make Leadership Decisions.
Tuesday Stanley, Ed.D., began her tenure as the seventh president of Westmoreland County Community College July 1, 2014.
During her tenure as president, the college received a $2.25 million five-year Title III Strengthening Institutions grant by the U.S. Department of Education to expand access to online courses and create flexible online student support services. This grant will support technology infrastructure upgrades to allow automation and integration of college processes and web-based solutions for registration, financial aid and other student services.
Over the last three years, the college opened its 73,500 square-foot Advanced Technology Center for workforce training and education at RIDC-Westmoreland in Mount Pleasant and the Westmoreland-Latrobe center, with both facilities subsequently achieving increases in student enrollment.
Currently, she is leading two building projects at the college's Youngwood campus, including construction of the Science Innovation Center addition to Science Hall and renovation of Founders Hall encompassing the creation of an Enrollment Center, Learning Commons and a new "front door" to the facility.
Other accomplishments include reaffirmation of the college's accreditation by Middle States Commission on Higher Education and recertification as an Achieving the Dream Leader College.
Stanley came to Westmoreland from Metropolitan Community College in Kansas City, Missouri where she served as vice chancellor of student development, enrollment management and administrative services. Her previous professional experience includes leadership positions in marketing and enrollment management at San Jacinto College, Texas and Raritan Valley Community College, New Jersey.
She holds a doctorate of higher education management from the University of Pennsylvania, a master's degree in business administration from Lehigh University, and a bachelor's degree in advertising and communications from Purdue. She earned certification from the Harvard Graduate School of Education IEM program and the BMA School of Bank Marketing.
She serves on board of directors of the Economic Growth Connection, Westmoreland-Fayette Workforce Investment Board, Westmoreland Chamber of Commerce and United Way of Westmoreland County and is a member of the Westmoreland County Forum for Workforce Development and Westmoreland County Comprehensive Plan Advisory Committee.