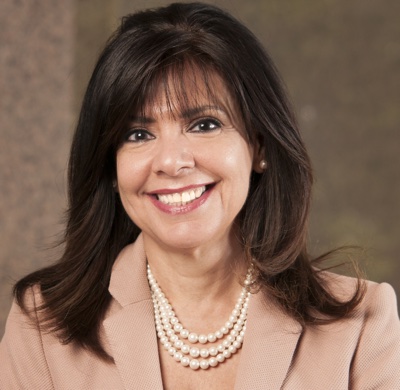 Maria Harper-Marinick
Chancellor of the Maricopa Community College District
Dr. Maria Harper-Marinick is Chancellor of the Maricopa Community College District, one of the largest community college systems in the nation. She oversees operations for the system, which serves 200,000 students and nearly 10,000 faculty and staff members across 10 colleges (Chandler-Gilbert, Estrella Mountain, GateWay, Glendale, Mesa, Paradise Valley, Phoenix, Rio Salado, Scottsdale, and South Mountain), a Corporate College, two skills centers (Maricopa Skill Center, Southwest Skill Center) and several satellite campuses and business/industry, technical and customized training institutes. In addition, Maria sets the vision for the higher educational institution's strategic plan, guides policy development, and oversees initiatives and outcomes related to workforce, economic and community development; civic and global engagement; and increasing student success.
Nationally, Dr. Harper-Marinick has served on the federal Advisory Committee on Student Financial Assistance by appointment of U.S. Secretary of Education; National Community College Hispanic Council (2016-18 President); National Advisory Board for the Center for Community College Student Engagement; ETS National Community College Advisory Council; Western Alliance of Community College Academic Leaders; Commission on Diversity, Inclusion, and Equity, American Association of Community Colleges, the League for Innovation in the Community College, and she is a member of the Higher Learning Commission Peer Corps.
Advancing Institutional Goals: Accountability, Transparency, and Student Success
For the last decade, the Maricopa Community College System has maintained a commitment to use student outcome data to make decisions about setting priorities, develop a new integrated strategic plan, and allocate resources. Chancellor Harper-Marinick will share specifics about the journey, the role of institutional research, and lessons learned.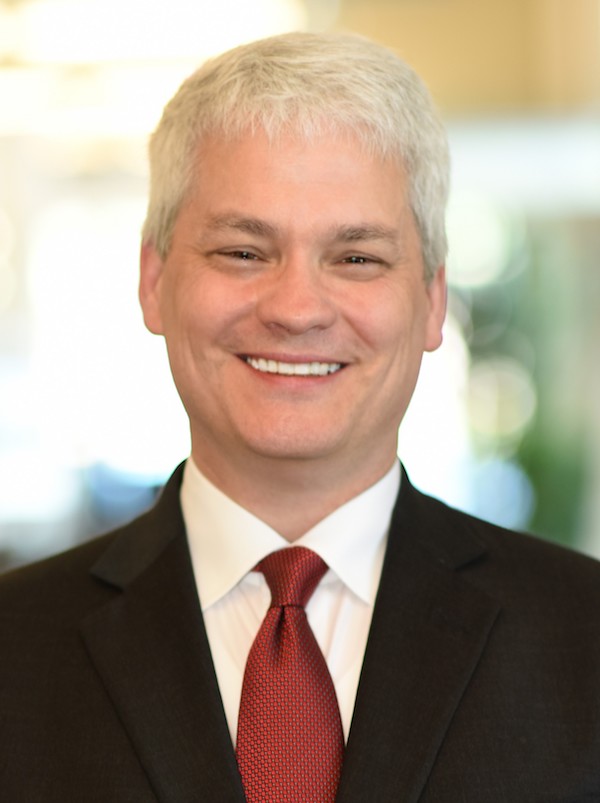 John O'Brien
President and CEO of EDUCAUSE
Dr. John O'Brien serves as the President and CEO of EDUCAUSE, a nonprofit association whose mission is to advance higher education through the use of information technology. The current membership comprises over 1,800 institutions and 300 corporations.
Most recently, John served as Senior Vice Chancellor for Academic and Student Affairs at Minnesota State Colleges and Universities (MnSCU), the fifth largest higher education system in the country. In this position, he was dedicated to ensuring student success and implemented strategic changes to help MnSCU adapt to the changing needs of higher education.
Prior to this role, O'Brien served as President of North Hennepin Community College (NHCC) from 2010 to 2013. Before joining NHCC, he was Director of MnSCU's "Students First" initiative, a systemwide effort that redesigned online systems to better meet students' needs related to searching for a college or university, program or course, as well as applying for admission, registering for courses, and viewing or paying tuition bills. O'Brien's past experience also includes four years at Century College serving as Chief Academic Officer and subsequently as Acting President. O'Brien also served as Associate Vice Chancellor of instructional technology at the MnSCU system office.
In addition to his experience as a higher education executive, O'Brien is an award-winning teacher at the college and university level. He was a faculty member at Normandale Community College, Augsburg College, the University of Minnesota, the University of St. Thomas, and Augustana College (South Dakota). John was on the EDUCAUSE Quarterly editorial board for four years, has published in EDUCAUSE publications, was the MnSCU system contact for the EDUCAUSE Center for Analysis and Research (ECAR), and coordinated and promoted the system's participation in the Core Data Service (CDS).
A Meditation on the History of the Future of Educational Technology
EDUCAUSE president and CEO John O'Brien reflects on history and our tendency to ignore the past in our race to the future. He invites us to consider the "history of the future" of higher education technology. He explores engaging "paleofuture" artifacts–for example 19th century predictions of what technology would be like in the year 2000–and argues that there is much to learn today from these glimpses into the history of the future.
Randy Swing
Higher Education Consultant
Dr. Randy L. Swing focuses on postsecondary student success, and data-informed decision making. He is an independent consultant, with prior career appointments including Executive Director of the Association for Institutional Research, a professional association serving over 1,500 postsecondary institutions (2007-2016); Co-Director and Senior Scholar at the Policy Center on the First Year of College (1999-2007), and leadership of academic advising, first-year seminars, and outcomes assessment at Appalachian State University (1980-1999). Dr. Swing is a frequent speaker at national and international conferences and author of books and articles on assessment, institutional research, and student success, especially the first-year experience and a new vision for institutional research (Change Magazine, March 2016). He holds a Ph.D. from the University of Georgia.
Change Management: Using Data to Create Action
Effective institutional researchers and academic administrators need a tool kit of change management and data strategies to energize institutional improvement. Using key choices about student success programs and initiatives, this session will explore a set of change management concepts and decisions which are foundational to data-informed improvement. The presenter encourages the use of "data-informed" decisions rather than "data-driven" as being aligned with good change management strategies. The session will also include suggestions for organizing your data resources to increase capacity and buy-in for effectively using data for improvement.